Custom Cut Air Dried Oak Beams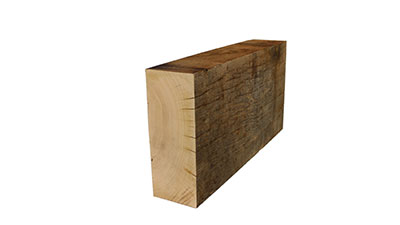 Here at UK Timber we offer a unique service that will allow all of our customers to custom cut to size their own pieces of oak timber. This simple calculator will allow you to enter in your specified dimensions in which a price will be calculated for each pieces along with a total line cost.
We supply many different materials for you to choose from with our unique custom cuttom service including; Fresh Sawn Oak, Air Dried Oak, Softwood and Rustic Grade Oak.
Oak beams are always cross cut longer than required to give the customer the ability to trim exactly to size on site. This is intentional and cannot be classified as a defect.
Please note the beams in this section are a sawn finish, if you require your beams to be planed all round then please click here.
PLEASE ENTER ALL DIMENSIONS IN MILLIMETRES.
PLEASE NOTE:
Our air dried oak is available in most dimensions and is perfect for all structural beam uses, any sizes unavailable from stock can be ordered from our partner mills on the continent or re-cut from larger dimension stock (this will mean different colours are present on the re-cut face and it will expose moisture variations).
Please remember that due to the lengthy natural drying process that air dried beams will have some surface checking, splits, possibly a little sap and may have a few historic bore holes - all of these characteristics make air dried oak one of the most popular ways of adding character to a new build or renovation and in no way detract from its structural qualities.
IF YOU ENTER A VALUE OUT OF RANGE FOR YOUR MATERIAL CHOICE THE TEXT BOX WILL FLASH RED, AND AUTOMATICALLY UPDATE THE VALUE YOU ENTERED, SO THAT IT IS WITHIN RANGE.
PLEASE ENTER ALL DIMENSIONS IN MILLIMETRES.
ALLOWED DIMENSIONS FOR STRUCTURAL OAK BEAMS (AIR DRIED)
LENGTH:

-

mm
WIDTH:

-

mm
DEPTH:

-

mm
Other custom cut products you may be interested in...