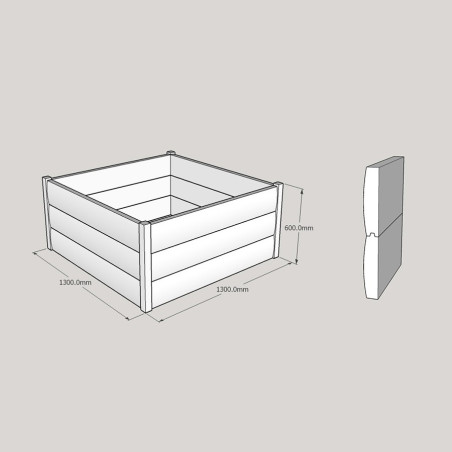 Half Loglap Planters
As with our standard brown loglap planters, these machined half LogLap planters come with an interesting design to showcase your favourite plants or grow fruit and vegetables in. With a stylish appeal, it features FSC timber in an impressive splinter-free rounded design.
Planting over 2, 3 or even 4 levels, you can create an efficient garden environment on your patio, balcony and all hard-covered areas to provide a growing space that warms up faster than surrounding soil thereby enabling earlier sowings.
A wonderful garden feature that is perfect for any area that needs brightening up, these great raised beds are easily assembled and have been pressure treated to protect against rot, which means that they will keep their look and quality for years to come.