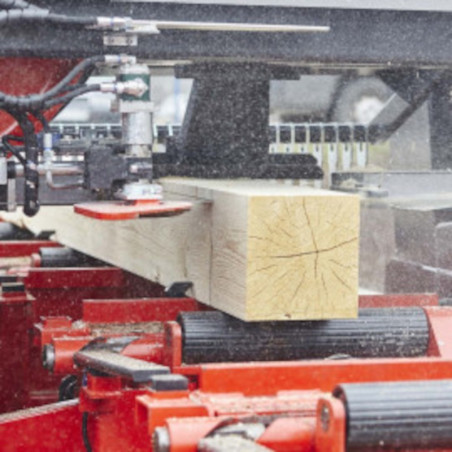 Custom Cutting
As one of the few remaining Oak sawmills in the UK our offerings can be sawn to size here in the Midlands and delivered in up to 10 working days throughout the whole of the country! Grading by our Trada qualified timber graders can also be selected if desired. Tha Thb Th1 and Th2 are some of the architecturally specified grades. 
Here you will find fresh sawn green oak beams in lengths up to 12.5 metres and 400mm diameter!
Sawn to size air dried beams in most common section sizes
Sawn to size kiln dried oak boards 
Sawn to size air dried oak boards
Sawn to size landscaping oak for all gardening and professional landscaping needs
Custom cut  British larch and douglas fir structural beams 
Just keep scrolling to the links at the bottom of this page to make your selection. 
All our products can be selected as par - planed all round - to offer that clean contemporary finish if required.