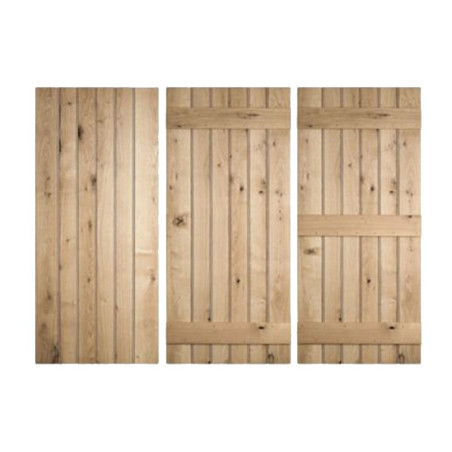 All Oak Doors
Here you will find our full range of Solid Oak Doors all made right here in the Midlands, Hand Crafted by our own Expert Joiners. These doors evoke quality; handmade with solid oak in both traditional and contemporary designs. 
Our offerings are broken down into Prestige and Priory Ranges. Both of equal quality, Prestige being made with thicker, heavier material for additional acoustic and thermal benefits, particularly useful in large, airy older houses with perhaps not such great insulation. Priory Range Doors are a little thinner and a little lighter and can be used perfectly for the newer home without having to fit new door linings/frames to cope with the weight. 
Our door range is continuing to expand so please feel free to browse our full range of hand crafted UK made doors below. Made from material that is sawn, dried, machined and crafted by UK Timber.