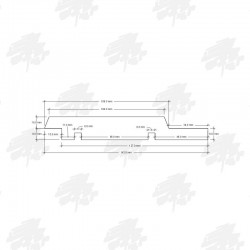 Channel Siding
The Channel Siding profile will not only offer you impeccable weather protection, but a striking uniformed appearance with its definitive shadow lines once fitted.
Commonly fitted horizontally, once in place the visually pleasing shadow lines will accentuate the length of your building and will give you that contemporary uniformed appearance you're looking for.
Suitable for both modern and traditional applications, in both residential and commercial settings, this profile will make light work of adding a stunning finish to any building.
Showing 1-4 of 4 item(s)
Showing 1-4 of 4 item(s)