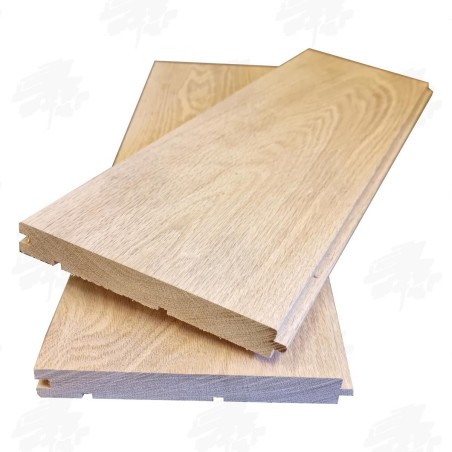 Solid American Red Oak Flooring
Explore the enduring beauty of American Red Oak flooring at UK Timber. American Red Oak boards are not only durable but very versatile, seamlessly fitting into diverse interior styles. Available in Prime and Character grades, this flooring is perfect for classic and contemporary projects alike. Red Oak is not red! It's appearance has a very slight red tint to the grain on occasion but is in most ways indistinguishable from it's White Oak Cousin. A really nice floorboard at lower cost than the white equivalent. 
Speak to our sales team via our live chat or at 01536 267107 for a free quotation and more information. 
Also available in American White Oak, European Oak as well as Ash Wood.
FREE DELIVERY ON ALL FLOORING ORDERS (INCLUDING ACCESSORIES, SKIRTING BOARDS AND ARCHITRAVE)