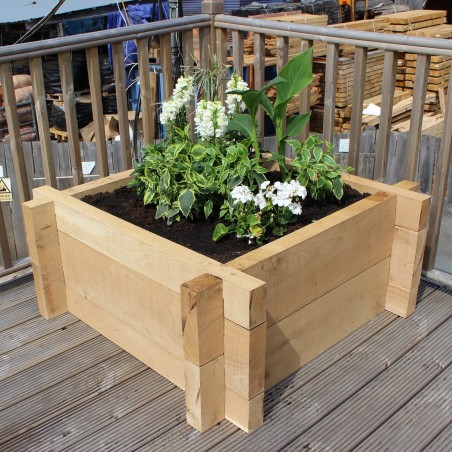 Slot Together Kits
They do exactly what they say they do and simply slot-together - no tools required!
Ideal for smaller spaces in gardens or allotments, these easy-to-fix Slot-Together Raised Bed Kits allow you to grow and harvest your own fruit, vegetables or herbs.
Raised beds are an easy way to look after your crops. They are a smart alternative planting method. Not only are they aesthetically pleasing, but they give you less strain on your joints as they can be used on a platform for gardeners who have difficulties with bending or kneeling down. 
Cut by us straight from the tree, each raised bed kit regardless of whether you choose the oak or softwood option are highly unique, full of character, solid and durable.


The sleepers will have pieces cut out so they can be quickly fixed together to form the raised bed without the need for fixings.