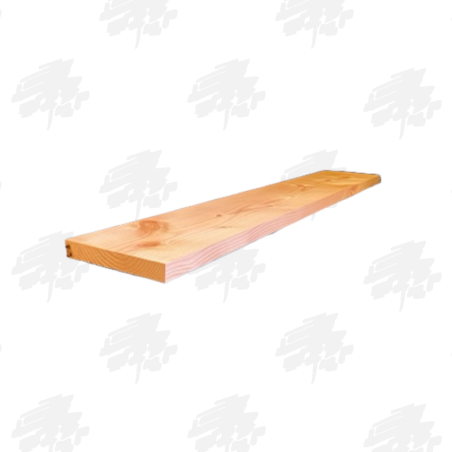 Sawn Larch Boards and Planks
Our British Larch/Douglas Fir boards come in a wide range of lengths, widths and depths, however should you need something not available here, you can visit out custom cutting calculator and have the same high quality material cut to your specific dimensions.
The distinguishing features of a English Larch/Douglas Fir include its striking colour variations from pinks, browns to creams which adds a warm and natural aesthetic to any project. This wood also possesses a distinctive grain pattern with straight and even lines that enhance its visual appeal. The presence of knots, although less frequent than in some other softwoods, can add character and rustic charm to the finished product.
Larch/Douglas Fir is prized for its remarkable durability and resistance to decay and insect infestations. It contains natural resins that act as a natural preservative, making it an especially excellent choice for outdoor applications like decking, siding, and fencing.
Available in First (very few knots and imperfections) and Character (knots and occasional splits wane etc).
Showing 1-2 of 2 item(s)
Showing 1-2 of 2 item(s)