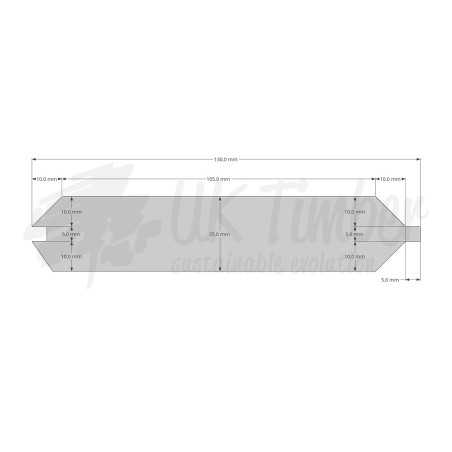 V Tongue and Groove
If you're looking to achieve that effortlessly classic 'T&G' look, we are certain that our high quality V Tongue and Groove Cladding options will make it an easy choice.
Just like the classic T&G profile, these boards are fixed together by inserting the tongue into the groove. The chamfering at the top and the bottom of the boards accentuates the individual boards by creating a subtle 'V' shadow line along the joints. What makes this profile different from the Tongue and Groove profile is that these boards are reversible so either face can be used. Dependent on your style, they can also be fitted either horizontally or vertically; should you choose to fit them horizontally, it is recommended that the boards are installed with the tongue uppermost, this is to allow any moisture to fall away from the tongue.
Available in Character Grade Oak in various section sizes, we are sure to have an option to suit.