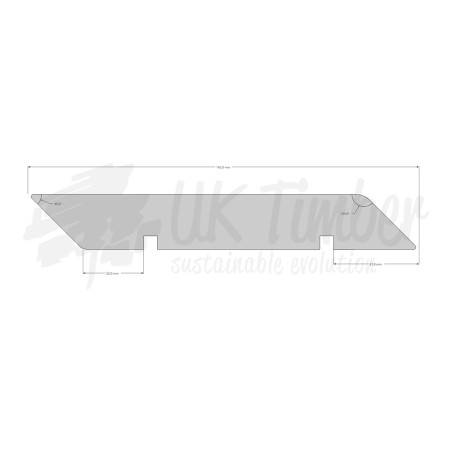 Rain Screen
Rain Screen Cladding, otherwise known as Splayed Cladding is rhomboid shaped boards that will form when fitted a modern timber façade by equally spacing the boards apart on top of a waterproof membrane. As the boards are not interlocked, the use of a waterproof membrane is essential.
Both a sustainable and a cost effective way of protecting and maintaining a wall, this profile is ideal for new builds as well as renovating older buildings due to its ability to help with insulation, damp and moisture problems. As well as practical benefits, there are also aesthetic ones - commonly fitted horizontally, you also have the ability to fix this profile vertically or even diagonally so that the bold shadow lines lie in any direction you wish, ultimately creating a stunning exterior feature wall.
Currently milled on site using handselected Siberian Larch, other options will be coming soon!