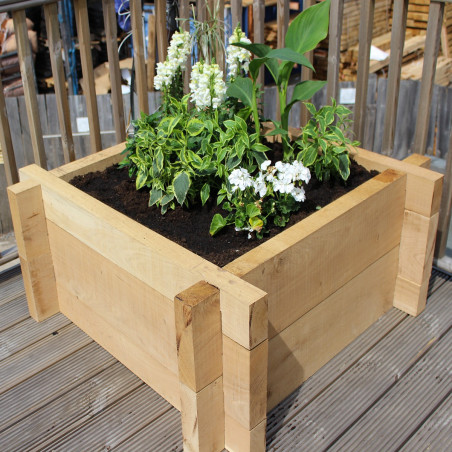 Raised Bed Kits
Beautiful as well as practical, these are ideal for growing your own vegetables and herbs, or to make an easy-to-manage flower bed.

Raised beds are an easy way to look after your crops. They are a smart alternative planting method. Not only are they aesthetically pleasing, but they give you less strain on your joints as they can be used on a platform for gardeners who have difficulties with bending or kneeling down. 

We have a wide selection of Slot-Together Kits, available in both untreated softwood and oak, and a selection of planed FlowerBed and Loglap planters.
Delivery by pallet service is available on all raised bed kits.