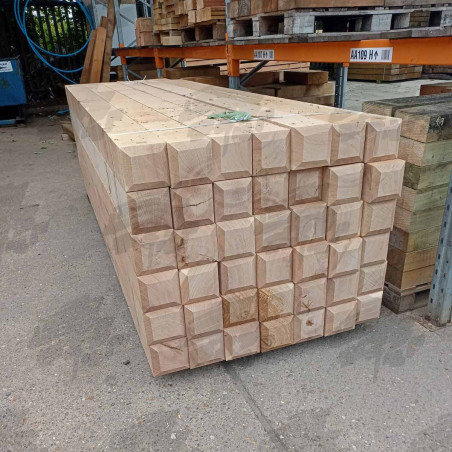 European Oak Bollards
View our wide range of solid European Oak bollards that are available with a variety of different weathered tops and finish options. Each bollard is hand-picked from our vast selection of materials to ensure we deliver only the highest quality pieces.
Pick from a non-weathered flat top, back weathered, half pyramid, pyramid or 4-way flat top and get the desired aesthetic you're after.
You can also pick from a variety of finishing options including rough sawn, planed all round, planed all round & chamfered, no grooves, single grooves and double grooves making this one of our most customisable products giving you both function and beauty.
Our bollards are perfect for demarcation, protecting grass verges from vehicles or providing a barrier for buildings. Some even use our bollards as an alternative to standard decking newels or fence posts. The options are limitless.