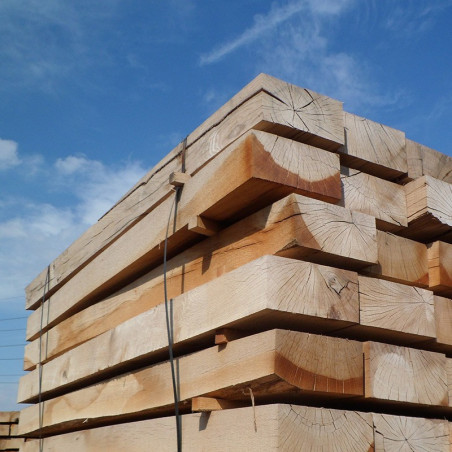 Railway Sleepers
UK Timber are proud to produce and stock the most comprehensive range of railway and landscaping sleepers in the UK. We supply both softwood and hardwood sleepers, both treated and untreated, as well as new and reclaimed railway sleepers - our range of sleepers provide effective solutions for all landscaping projects.
In addition to the multitude of timber species and vast array of sizes we also machine profiled sleepers on site here in the Midlands enabling the selection of various planed, planed and bevelled, tongue and groove, log lap finishes to all new sleeper selections. 
Another unique feature is our nationwide crane delivery service, so regardless of where you are, we can deliver to you a handful of sleepers or as many as full arctic loads. 
Without a doubt, we feel that we offer the most complete range of sleeper products and services in the UK!