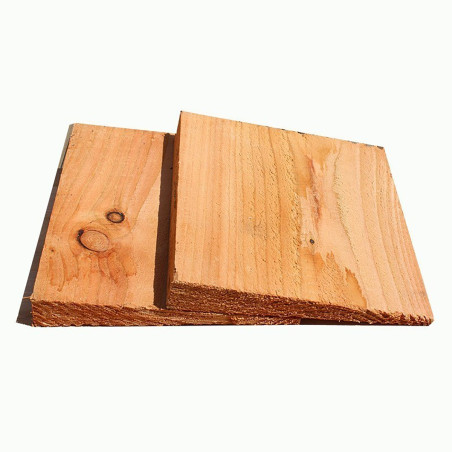 British Larch/Douglas Fir
British Larch/Douglas Fir has striking colour variations from pinks, browns to creams depending on which part of the tree it is cut. There are some dark brown knots that can loosen as the wood dries, this occasionally results in resin patches that may ooze a little at first and sometimes during subsequent hot summers. If left untreated larch cladding fades to a silvery grey over a period of time and as nature does its work.
As well as being a very strong and very hard-wearing wood, due to its super high resin content, English Larch can prove to be twice as durable as common pine. Highly suitable for cladding buildings in a traditional style and offers a cost-effective alternative to our oak cladding options.