Railway sleepers are often a popular choice amongst landscapers and gardeners alike when looking to renovate an outdoor space. From raised flower beds to extravagant garden features, railway sleepers can be used to fulfil a multitude of landscaping designs.
In addition to the attractive appearance of railway sleepers, they also offer a multitude of advantages making this product an ideal choice when creating a landscaping feature. As a highly versatile product, sleepers are proven to be extremely hard-wearing regardless of the design as they can withstand even the most adverse weather conditions; ensuring the longevity of your project.
One of our talented customers here at UK Timber has used our New Untreated Siberian Larch Railway Sleepers, to create a property retaining wall with a unique take on the traditional design. Stacking the sleepers to create a basic boundary to their property, the customer has then gone one step further to add an extraordinary twist to the design by beautifully carving unique patterns into the supporting timber, along with adding the outline of a tree to the face of the property boundary.
The customer adds "I will be leaving the line carving for the rest of this year to see how the sap content settles. If the larch settles how I am predicting then the trees will be fully carved next spring". We can't wait to see the final outcome of this project!
Siberian Larch is the perfect species for this design as not only does the timber hold exceptional qualities, providing incredible stability and durability to the project, it also helps to create an aesthetically pleasing appearance with the naturally beautiful grain of this species being showcased throughout this design.
The before and after photos of this project are rather remarkable.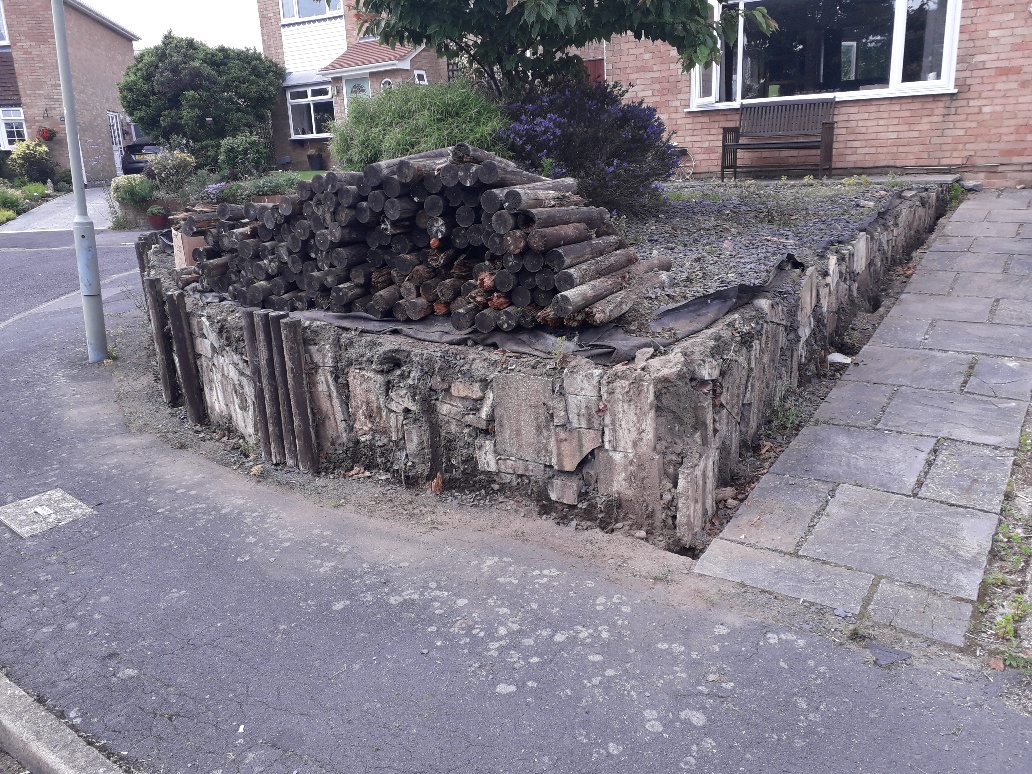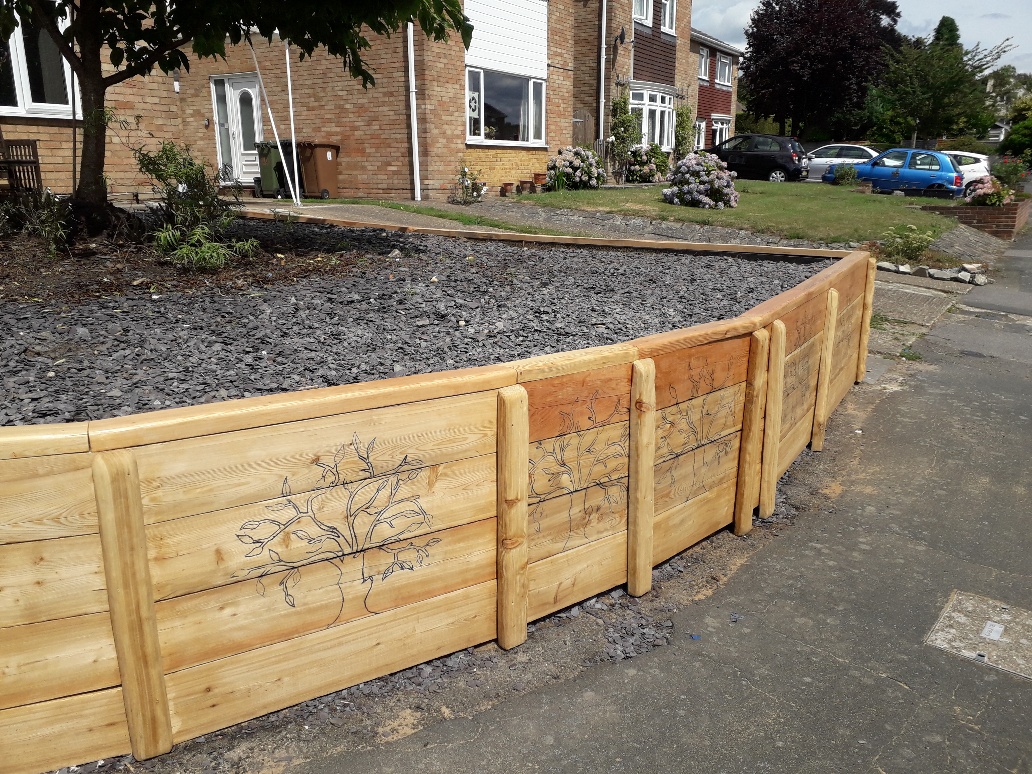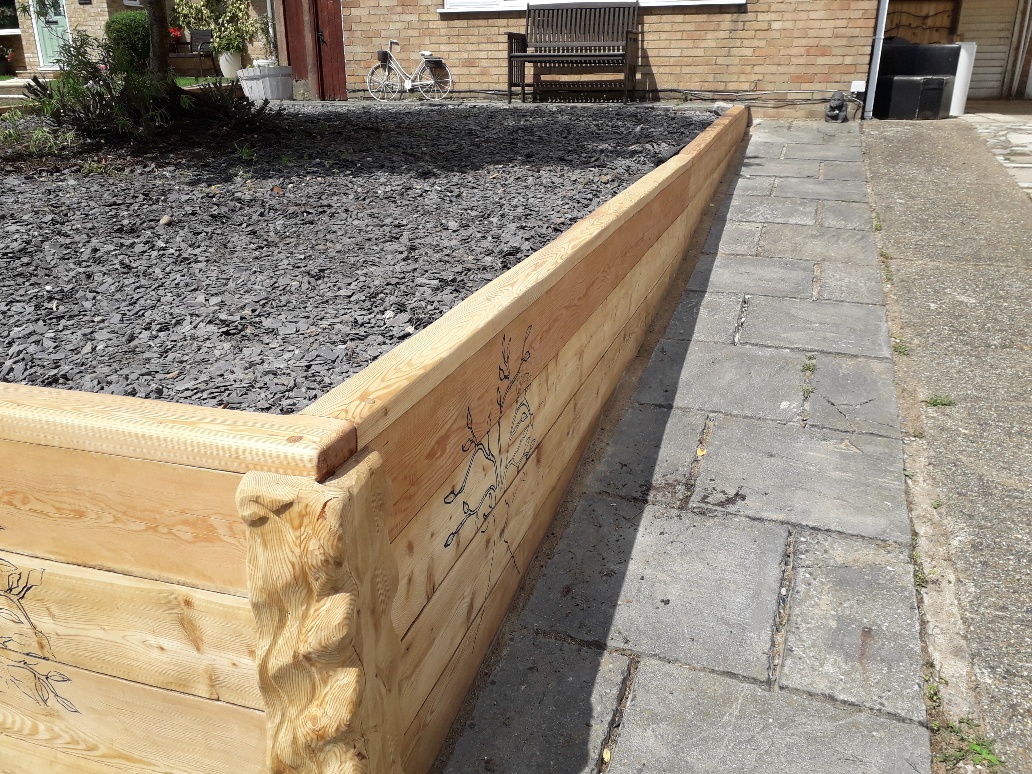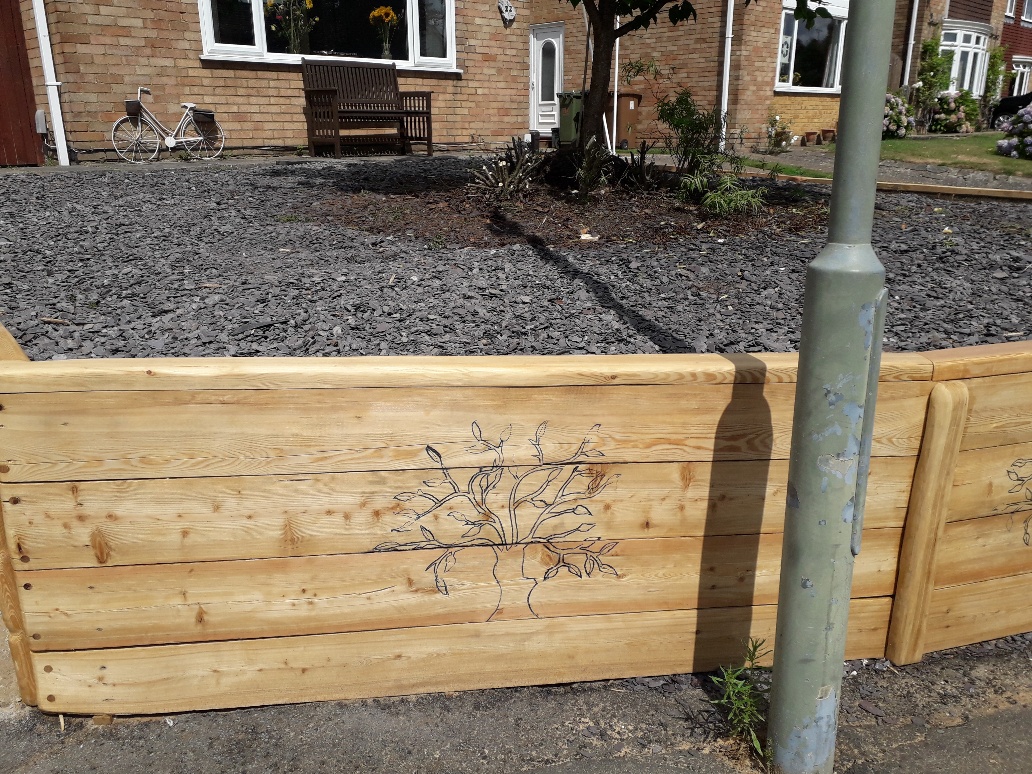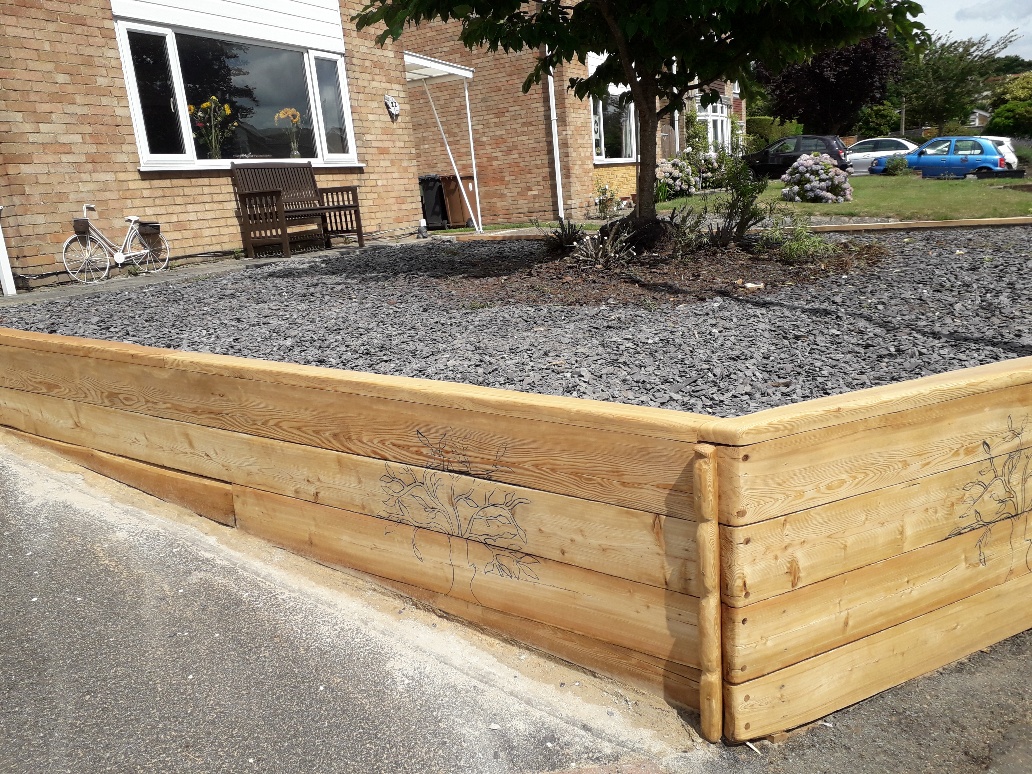 This project highlights how you can add a creative flare to your landscaping project with the use of railway sleepers. If this incredible customer project has inspired you to tackle your own landscaping project, take a look at our range of railway sleepers today.